Bantug and Pastrana Recognized as The Outstanding UPLB Alumni Awardees 2021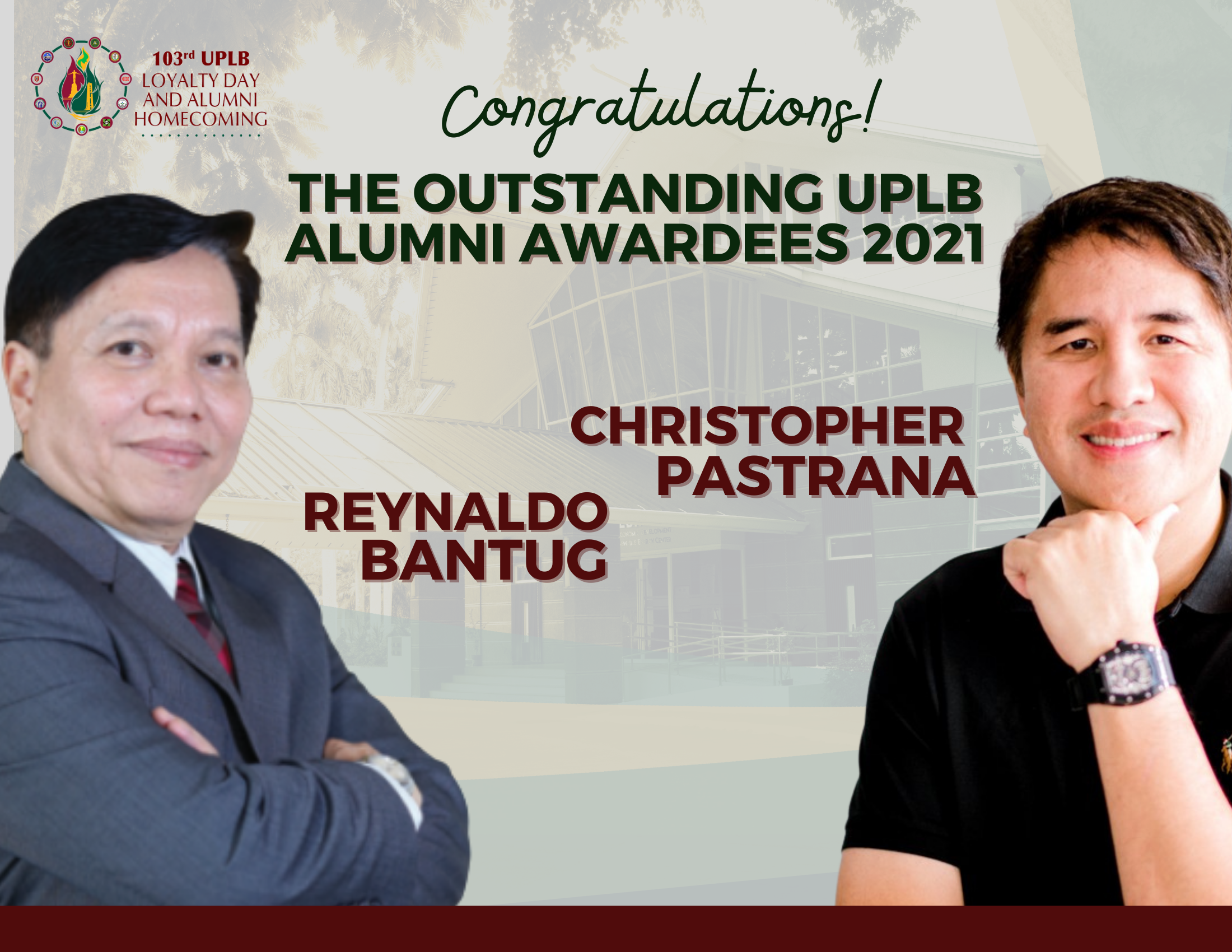 Two alumni from the College of Economics and Management among The Outstanding UPLB Alumni Awardee 2021 for the 103rd Loyalty Day Celebration. The awardees from CEM are Mr. Reynaldo Bantug and Mr. Christopher Pastrana.
Mr Reynaldo P. Bantug, 1973 graduate of BS Agricultural Business is the President of Green Futures Innovations, Inc. and President & Chairman of Leisure and Resorts World Corporation. Mr. Christopher Pastrana, the CEO of Archipelago Philippine Ferries Corp also popularly known on its FastCat transport services, meanwhile graduated in 1987 with a degree in Agricultural Business.
The 103rd Loyalty Celebration will be done virtually this coming 10 October 2021 (Sunday) and will be live streamed via Facebook: bit.ly/OAR-FB.
The Alumni Awarding Ceremony will follow by 2pm which can be also streamed live via Facebook: bit.ly/OAR-FB.
The celebration and awarding ceremony can be still accessed even after the event through the OAR's YouTube channel: bit.ly/OAR-YT. For more information regarding the activities for the 103rd Loyalty Day, please visit this link: https://loyaltyday.uplb.edu.ph/