CEM Celebrates Alumni Day 2021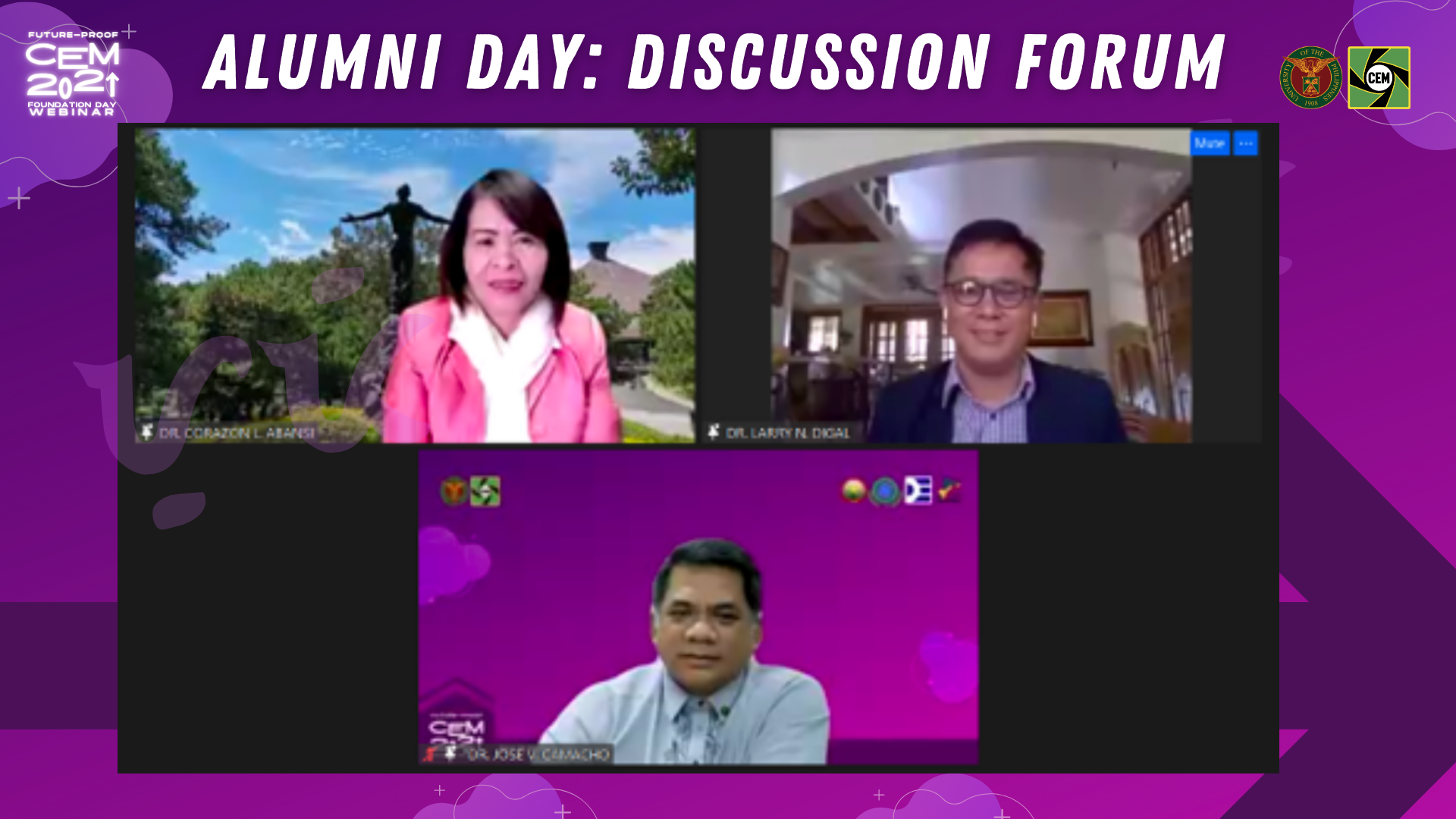 The College of Economics and Management (CEM) celebrated its Founding Anniversary last July 27-30, 2021 with the theme "Future Proof CEM: Harnessing Business and Economic Opportunities in the New Normal." The celebration of the Founding Anniversary for 2021 highlighted what CEM can contribute in identifying and taking advantage of opportunities in the economy under the new normal brought about by the pandemic.
As part of the celebration, the distinguished accomplishments of our alumni were recognized through the CEM Alumni Day held last July 29, 2021. The college hosted a CEM Discussion Forum with the theme "Leadership in the New Normal" featuring the UP Chancellors who are graduates of the college. These include UP Baguio Chancellor, Dr. Corazon L. Abansi, UP Mindanao Chancellor, Dr. Larry N. Digal and UP Los Baños Chancellor, Dr. Jose V. Camacho, Jr. The chancellors discussed the challenges they faced in the leading their respective constituent university during the trying times of the pandemic as well as their coping mechanisms to address these challenges. Moreover, the Chancellors also discussed how CEM helped them in molding their leadership skills and prepared them for their role as Chancellors of their respective UP constituent universities.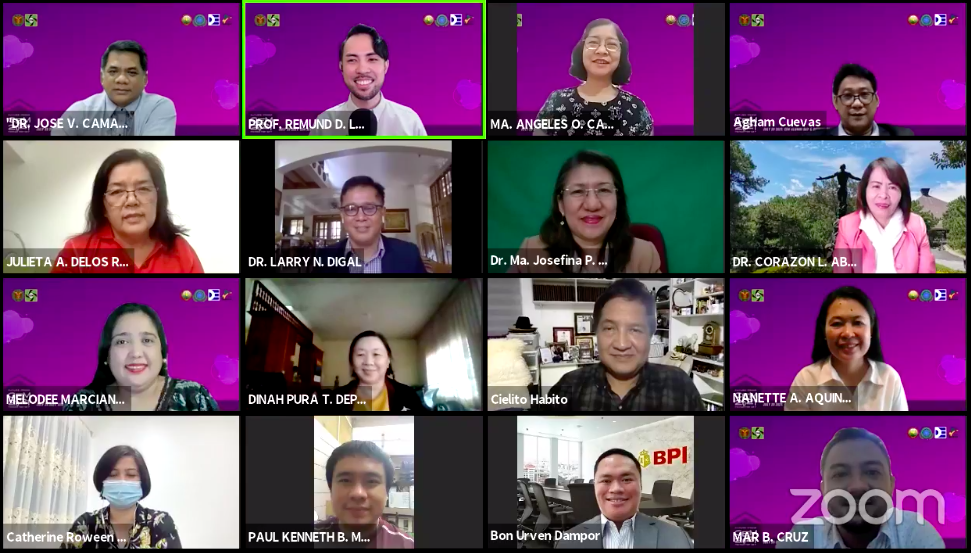 During the event, the Distinguished Alumni of CEM were also recognized. These include Dr. Corazon L. Abansi, CEM Outstanding Alumna in Educational Management and Leadership, Dr. Ma. Josefina P. Abilay, CEM Outstanding Alumna for Government Service and MSME Development, Dr. Catherine Roween Chico-Almaden, CEM Outstanding Alumna in Higher Education Management, Mr. Bon Urven Dampor, CEM Outstanding Alumnus in Remittance Banking and Relationship Management, Dr. Jessica D. Villanueva-Peyruabe, CEM Outstanding Alumna in Environment and Natural Resource Management, and Mr. Luciano Frederick P. Puyod III, CEM Outstanding Alumnus in Entrepreneurship and Corporate Governance in Agribusiness.
Rewatch the Discussion Forum and Awarding of Distinguished Alumni at our Facebook Page https://fb.watch/7rc5QKPux-/.
Arlene Gutierrez