CEM Faculty, Chancellor Camacho and Dean Cuevas, to Serve as CHED Technical Panel for Economics.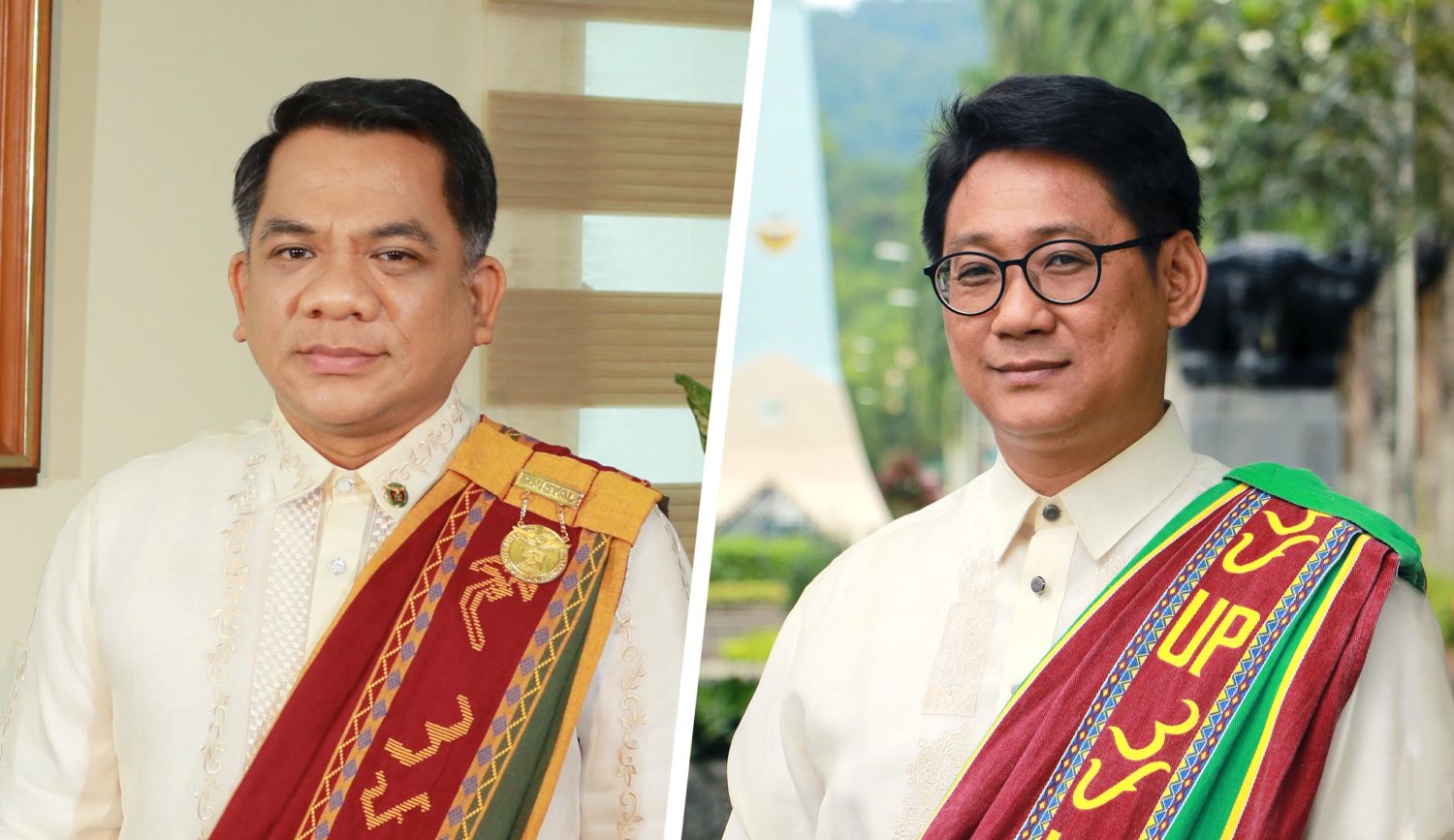 The Commission on Higher Education (CHED) has tapped UPLB's seasoned economics educators and current academic leaders to join the CHED Technical Panel (TP) for Economics.
Chancellor Jose V. Camacho, Jr. and Dr. Agham C. Cuevas, dean of the College of Economics and Management (CEM) – both professors at the Department of Economics – took their oath as the chair and as a member, respectively, of the seven-member team TP for Economics of CHED.
Their virtual oath-taking took place on June 7 via virtual conferencing. Dr. J. Prospero E. De Vera III, chairperson of CHED, officiated the ceremony.
The new TP for Economics is also composed of Dr. V. Bruce J. Tolentino, member of the Monetary Board of Bangko Sentral ng Pilipinas; Dr. Roehlano M. Briones, a senior research fellow at the Philippine Institute of Development Studies; and Dr. Moises Neil V. Seriño, dean of the College of Management and Economics of the Visayas State University.
Completing the team are Dr. Lawrence B. Dacuycuy, a professor at the De La Salle University, and Dr. Catherine Roween C. Almaden, president of the Northern Bukidnon State College and a graduate of BS Economics and PhD Development Studies at UPLB.
The TP for Economics will serve as CHED's advisory and recommendatory body in the field of economics. The team of Chancellor Camacho will serve for four years.
"We wish that this technical panel will contribute in examining curricular programs offered by higher education institutions, in making the economics faculty at par with international standards, and in the conduct of scholarly economics research," Chancellor Camacho said.
"We will craft the economic education roadmap, and we will ensure this by making consultations and forging collaborations with professional organizations," Chancellor Camacho committed. "We hope that we can make economic education more relevant in these times."
Chancellor Camacho and Dr. Cuevas both earned their BS Economics from UPLB. Chancellor Camacho finished MA Economics of Development from Erasmus University International Institute of Social Studies in The Hague, Netherlands, and his Doctor of Economics from Kyoto University, Japan. Dr. Cuevas earned his MA and PhD Economics from UP Diliman.
At the Philippine Economic Society, Chancellor Camacho and Dr. Cuevas had served as board members, while the former had been its president and vice president. Chancellor Camacho is also the founding president of the Philippine Economic Education Society.
Aside from the TP for Economics, the members of the TP for History and TP for Sociology also took their oath during the virtual ceremony. (Originally Published on UPLB Website, Article by Mark Jayson E. Gloria)