CEM Recognizes Oustanding Alumni and Personnel in its Reimagined Resilience Foundation Week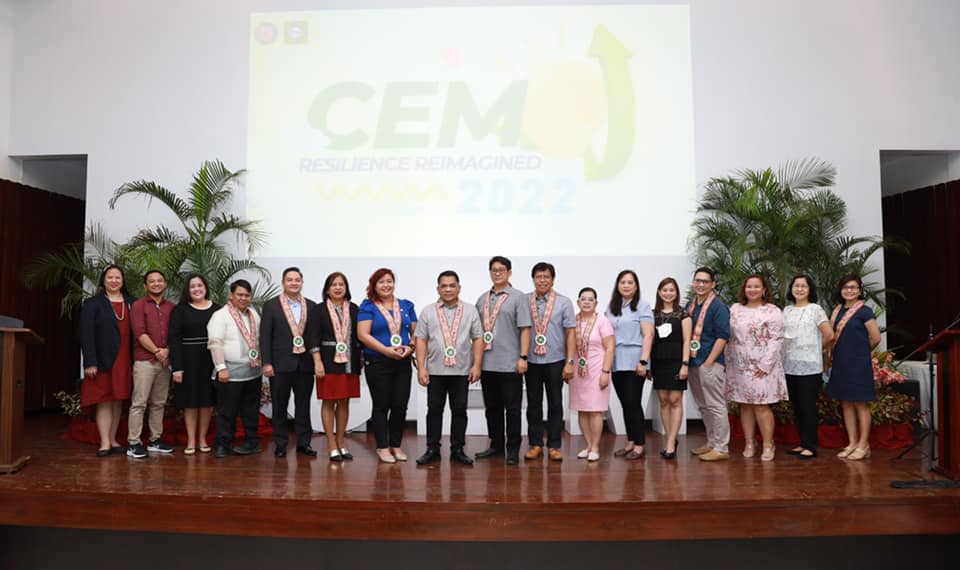 The College of Economics and Management, as part of its week-long founding celebration this July, recognized four outstanding alumni, three outstanding personnels, two programs, one loyalty awardee, and one student organization.
Chancellor Camacho, who's invited to delivery the keynote message, reminisced his resiliency journey as an economics student and, eventually, as a faculty member at CEM. He delivered his heartwarming message in this event held at the Rural Economic Development and Renewable Energy Center (REDREC) Auditorium on 27 July, 2022.
The alumni awardees are Paul John F. Barrosa for local government administration, Everette E. Villaraza for public finance, Theodore Ivan R. Paris for corporate finance and banking, and Marietta Panaglima-Hwang for cooperative development.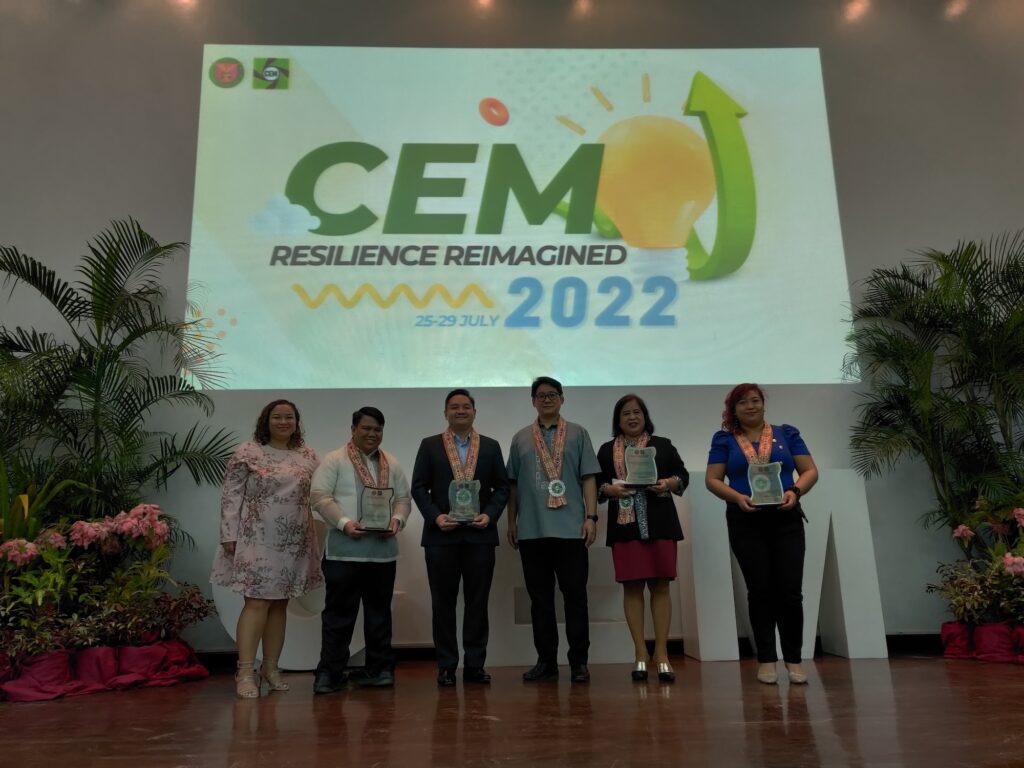 CEM also awarded outstanding extension personnel to Assistant Professor Renen Szilardo C. de Guzman, and outstanding research personnel to Assistant Professor Julieta A. Delos Reyes. For the administrative awardee, Tedelyn C. Apolinario received the recognition for the office personnel category.
Aside from these individual awards, teams were also given honors for their exemplary research and extension programs. The research team led by Dr. Agham C. Cuevas which determined the Role of Cooperatives in Technology Adoption for Improved Production and Market Efficiency in Dairy Buffalo and Coffee received the outstanding research team. The team also includes Liezel S. Cruz, Jan Danica S. Asma, JP Roma D. Duque, Adriann M. Quilloy, Ceptryl S. Mina, Beah M. Orlina Joan M. Balinado, who are mostly from the Institute of Cooperatives and Bio-Enterprise Development.
Meanwhile, the project Internal Control System for Safe Cabbage and Eggplant in Buguias, Benguet and Dolores, Quezon bagged the outstanding extension program. The group, mainly composed of faculty from the Department of Agribusiness Management and Department of Agricultural and Applied Economics, is composed of Jewel Joanna S. Cabardo, Dr. Nora D. Carambas, Dr. Melodee Marciana E. De Castro, Christian Paul L. Fang, Rachelle A. Mariano, Renen Szilardo C. De Guzman, Camille Keven L. Adel, Arra Alyssa R. Oliveros.
Dr. Salvador P. Catelo, who has been serving the college for 40 years was the sole recipient of the loyalty award this year.
Giving importance to students, CEM also recognized UPLB Economics Society as this year's outstanding student organization.
This event is part of the founding celebration of CEM which will culminate on 10 August 2022 with a hybrid webinar featuring the newly appointed secretary of the Department of Trade and Industry, Hon. Alfredo E. Pascual, who happens to be also part of CEM as an adjunct faculty. (RdeGuzman, Photo originally published on UPLB Official FB page)