Chancellor Camacho Speaks About Uncertainties and Solutions, CEM Faculty Consistent in its Conference Commitment at 3rd EATA-NABEA-KITRI International Conference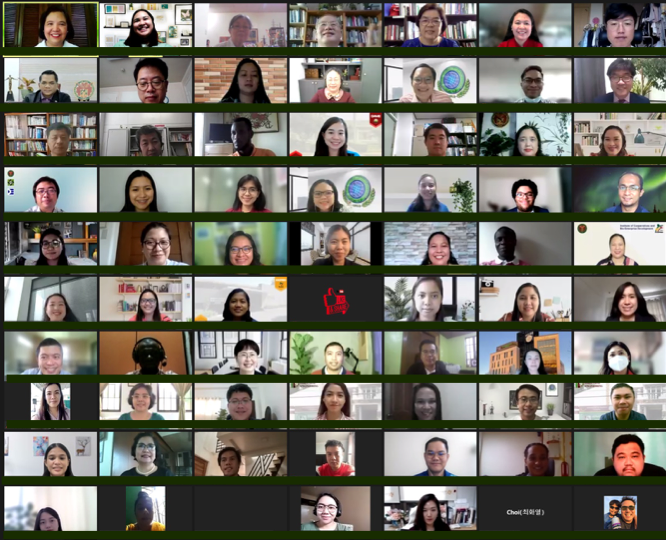 The 3rd EATA-NABEA-KITRI Biannual International Conference and Research Symposium with the theme "Ushering Resiliency Solutions and Toolkits in a Shifting Global Business and Trade Environment" was held virtually on October 15-16, 2021 and was participated in by 158 academics, researchers and scholars from China, Japan, Korea, Philippines, Vietnam and U.S.A. The conference was jointly sponsored by the East Asian Trade Association (EATA), Northeast Asian Business and Economic Association (NABEA),  Korea International Trade Research Institute (KITRI), International Academy of Global Business and Trade (IAGBT), Asian Trade Association (ATA), University of the Philippines Los Banos (UPLB), and Shandong Society of International Economics (SSIE).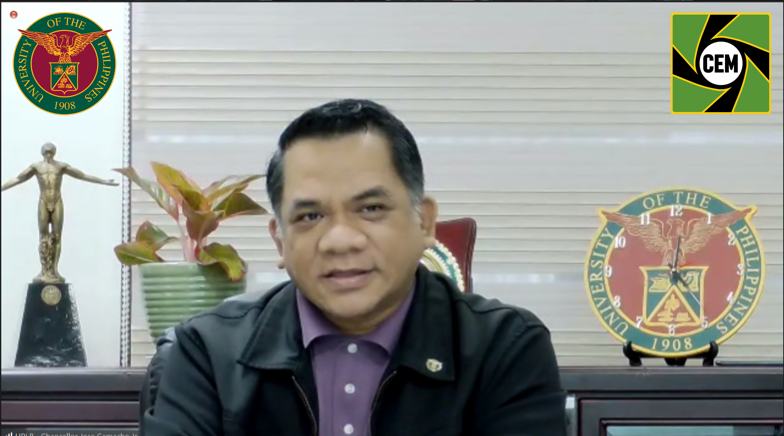 During the opening ceremony, Dr. Soon-Hwan Jeon, NABEA and KITRI president, delivered the opening address after which Chancellor Jose DV. Camacho, Jr.  gave a welcome speech which touched on associated uncertainties and solutions surrounding the COVID-19 pandemic and the need for building resilience amid disruptions aligned with UPLB's vision of a future-proof university. Other speakers during the opening ceremony included Prof. Peizhi Wang (Dean of Shandong University of Finance and Economics, China), Prof. Sok-Tae Kim (Dongguk University-Seoul, Korea), Prof. Amelia L. Bello (University of the Philippines), Prof. Jong-Hwan Ko (Pukyong National University, Korea) and Prof. Julieta A. de los Reyes (University of the Philippines).
Out of a total of 47 paper presentations in three parallel sessions (conducted in English, Korean and Chinese), four research studies were presented by faculty members from CEM and CHE at UPLB, namely, "Does Economic Voting Exist in the Philippines?" by Prof. Amelia L. Bello, "Effects of Online Learning on Mental Health of Educators and Students in the Philippines" by Prof. Maria Luisa G. Valera, "A Case Research on the Effect of the Covid-19 Pandemic on the Farming Performance of Selected Agrarian Reform Beneficiaries in Calauan, Laguna, Philippines" by Prof. Cherry Lou R. Nunez and co-authored by Ms. Pamela C. Perez, Prof. Jeanette B. Madamba and Prof. Melodee Marciana E. de Castro, and "Towards Resilient Agro-Enterprises in a Shifting Global Business and Trade Environment" by Prof. Jewel Joanna S. Cabardo and co-authored by Professors Maria Emilinda T. Mendoza, Clarice C. Pulumbarit, Carla Edith G. Jimena, Nimfa Beatris D. Montes and Prof. Emilia S. Visco.
The conference culminated with a closing ceremony in which Dr. Soon-Hwan Jeon thanked the participation of everyone who participated in the conference and announced the staging of the 27th IAGBT-KITRI Conference which will be held virtually in January 2022 and the 28th IAGBT-KITRI Conference in Vienna, Austria. During the awards rites where Best Paper Awards were announced, an Honorable Mention award was given to UPLB Prof. Amelia Bello. Besides a congratulatory address, a brief overview of the COVID-19 status in the Philippines as well implications on global business and trade was delivered by UPLB Graduate School Dean Dr. Jomar F. Rabajante. Prof. Bates Bathan  serenaded the delegation by rendering a Korean song. Prof. Jeanette Angeline B. Madamba who served as the overall emcee/co-organizer/co- coordinator of the entire event then invited the participants to stay on for online socialization and everyone greeted Prof. Yolanda T. Garcia on her birthday and wished her well on her retirement. Melodee Marciana E. de Castro, Ph.D.