3rd Global Agribusiness Management
and Entrepreneurship Conference
Agribusiness & Entrepreneurship Amid Disruptive Forces
The agribusiness and MSME sectors are facing numerous challenges and opportunities resulting from various disruptive forces.  These forces include the Fourth Industrial Revolution, climate change, trade liberalization, precision agriculture, food safety and traceability, inclusivity and sustainability, supply chain integration, technological innovations, conflict and instability, and genetically modified organisms, among others.
Disruptions in the marketplace could open opportunities for organizations which understand the disruptive forces taking place and are open to evolving. Responding to the formidable, multi-faceted challenges today will require a reconfiguring of business models, strategies, management structures and processes, human resource management practices, organizational culture and mindsets. Achieving these transformations will require multistakeholder dialogue, sharing insights, agreeing on priorities and forging potential partnerships and networks. 
GAME 2021 with the theme, "Breaking the Mold: Agribusiness and Entrepreneurship Amid Disruptive Forces" will serve as a venue for academicians, researchers, practitioners, policy-makers, and representatives from international agencies, NGOs, and industry and farmers' associations to learn about how to unlock opportunities for growth against a backdrop of disruption.
In general, the GAME 2021 Conference aims to bring together key stakeholders in the agribusiness and MSME sectors to discuss the disruptive forces influencing the sectors and to exchange ideas on the potential strategies and development entry points which could facilitate growth and sustainability amid these forces. 
UPDATE: 
Due to Covid-19, this two-day conference is postponed to October 2021. Official statement of the GAME Committee is as follows:
The recent global developments brought about by the COVID-19 pandemic have prompted us to shift our attention from organizing the conference to assisting our stakeholders in navigating through the coronavirus crisis. We are currently focusing our resources in addressing the immediate needs of the communities we belong to. We are also gathering insights and learning from the agribusiness sector as this pandemic serves as an opportunity for us to rethink our agribusiness systems and strategize towards making it more resilient and sustainable.
We would like to thank our partners and speakers who have committed to collaborate with us in this endeavor in every way possible. We believe that this is a temporary setback and we look forward to your continued support and participation in the conference next year
Enhance the participants' understanding of the challenges and opportunities presented by disruptive forces surrounding the sectors;
Disseminate innovative approaches of sustaining and growing agribusiness projects and enterprises amid the disruptive forces; and ​
Facilitate the formulation of enabling policies and the identification of possible areas of collaboration and complementation towards the development of vigorous agribusiness and MSME sectors.
Speakers & Panel Discussants
The Department of Agribusiness Management & Entrepreneurship (DAME), CEM, UPLB, is now accepting papers for the 3rd Global Agribusiness Management & Entrepreneurship Conference. The theme of the conference is BREAKING THE MOLD: Agribusiness & Entrepreneurship Amid Disruptive Forces. We invite participants to share papers related, but not limited, to any of the following tracks:
Please submit the abstracts in Word (doc/docx) format as a file attachment to gamescientific@up.edu.ph by MARCH 2021. Abstracts should not be more than 300 words in English with following information or use the Abstract Submission Template through this link.
Accepted papers will be presented during the break out sessions. You may also be invited to submit full papers for possible publication in a special issue of the Journal of Economics, Management, and Agricultural Development (JEMAD) published by the College of Economics & Management, UP Los Baños
You may register to the conference either by using the GOOGLE FORM or the REGISTRATION FORM

Please fill out the Google Form by clicking the link above. This will serve as your official registration to the conference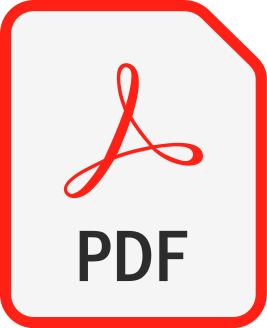 REGISTRATION​ FORM
Please download the registration form and send as attachment to gameconference@up.edu.ph with the file name Registration_Full Name Registration_DelaCruzJuan). This will serve as your official registration to the conference
*Due to Covid-19, GAME Conference is postponed to October 2021. We will keep you updated about new dates for the early bird rates.
For inquiries and questions, you may reach us at
For Abstract Submission / Call For Papers
For Registration and General Inquiries