DAME Coordinated 27th TUA Philippine Bio-business Practice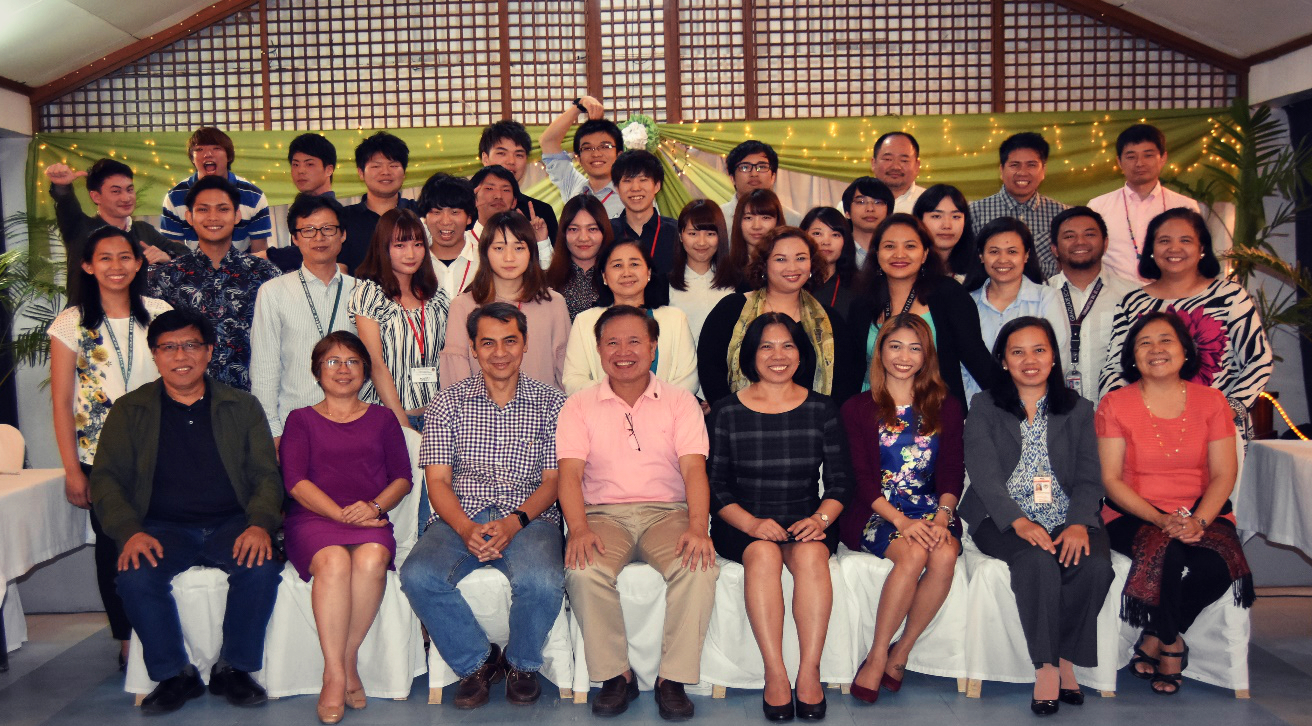 The Tokyo University of Agriculture (TUA) Philippine Bio-business Practice is the longest running international extension program of DAME. The objective of this program is to expose TUA students to tropical agriculture through actual farm practice and to visit institutions that support Bio-business development. This program started in 1999 and is already in its 18th year of implementation. Twenty six batches of students from TUA have already been coordinated by the department.
The 27th Batch of the Tokyo University of Agriculture (TUA) Philippine Biobusiness Practice was conducted from February 15-28, 2017. The batch consisted of 17 students, two professor-escorts and one student escort. Assistant Professors Nina Nocon-Shimoguchi and Park Soo Young served as escort-professors for this batch of students.
The activity started with the courtesy call to the UPLB Chancellor followed by visits and briefings in IRRI and SEARCA. They also had a lecture in Philippine Agribusiness at the Department of Agribusiness Management and Entrepreneurship. They then had actual work in selected farms, cooking demonstrations and actual cooking in the Institute of Human Nutrition and Food of CHE, briefings and tours in various agribusiness companies and visits to fresh produce markets. The final activity was the presentation of reports of the students. Loida E. Mojica