DAME Faculty Collaborated with BFAR for the Nationwide Entrepreneurial Development Training of the Fishery-based MSMEs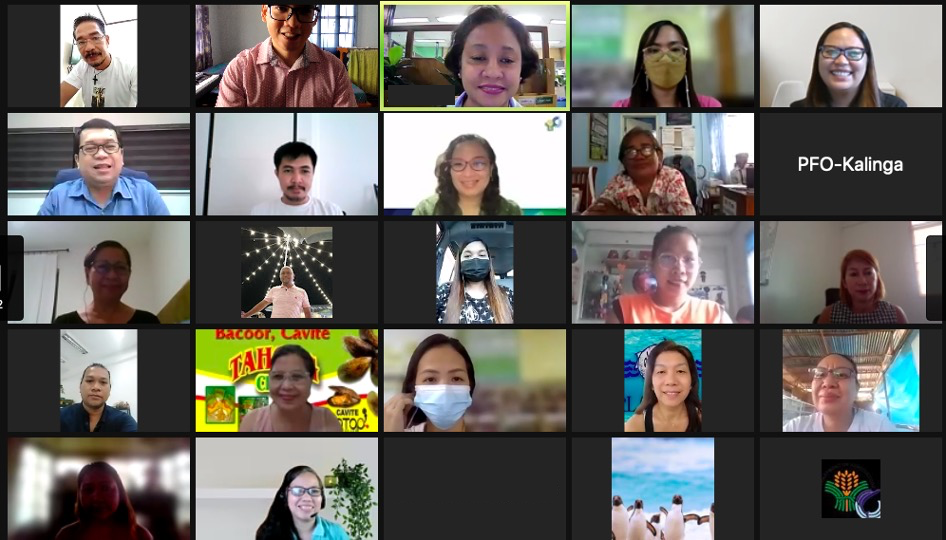 The months of August and September can be classified as an enriching navigation for the DAME team as they conducted two sets of Entrepreneurial Development Training for business owners organized and led by the Bureau of Fisheries and Aquatic Resources. From 16-27 August 2021, the Luzon leg of the training was held while the 10-day training of the Visayas-Mindanao leg commenced by 6 September 2021.
Attended by more than 30 participants per run, entrepreneurs learned techniques in the areas of business modelling, marketing, operations, accounting, and finance. These modules provided a holistic overview of the business essentials and how it can operate strategically.
The virtual event was organized by BFAR -Fisheries Industry Development Support Services Division (FIDSSD) and facilitated by  Amor G. Diaz, FIDSSD Chief, and acting as Resource Persons were DAME faculty, namely, aProf. Renen Szilardo C. de Guzman, aProf. Nanette A. Aquino, aProf. Jewel Joanna S. Cabardo, aProf. Mar B. Cruz, aProf. Nohreen Ethel P. Manipol, aProf. Hanna D. Miranda-Quibot, and aProf. Juan Paulino S. Trespalacio Junior.
The training aimed to impart knowledge and build the capacity of fisheries-based entrepreneurs