ICOPED-CEM Hosts Seminar on the Amendments on Cooperative Guidelines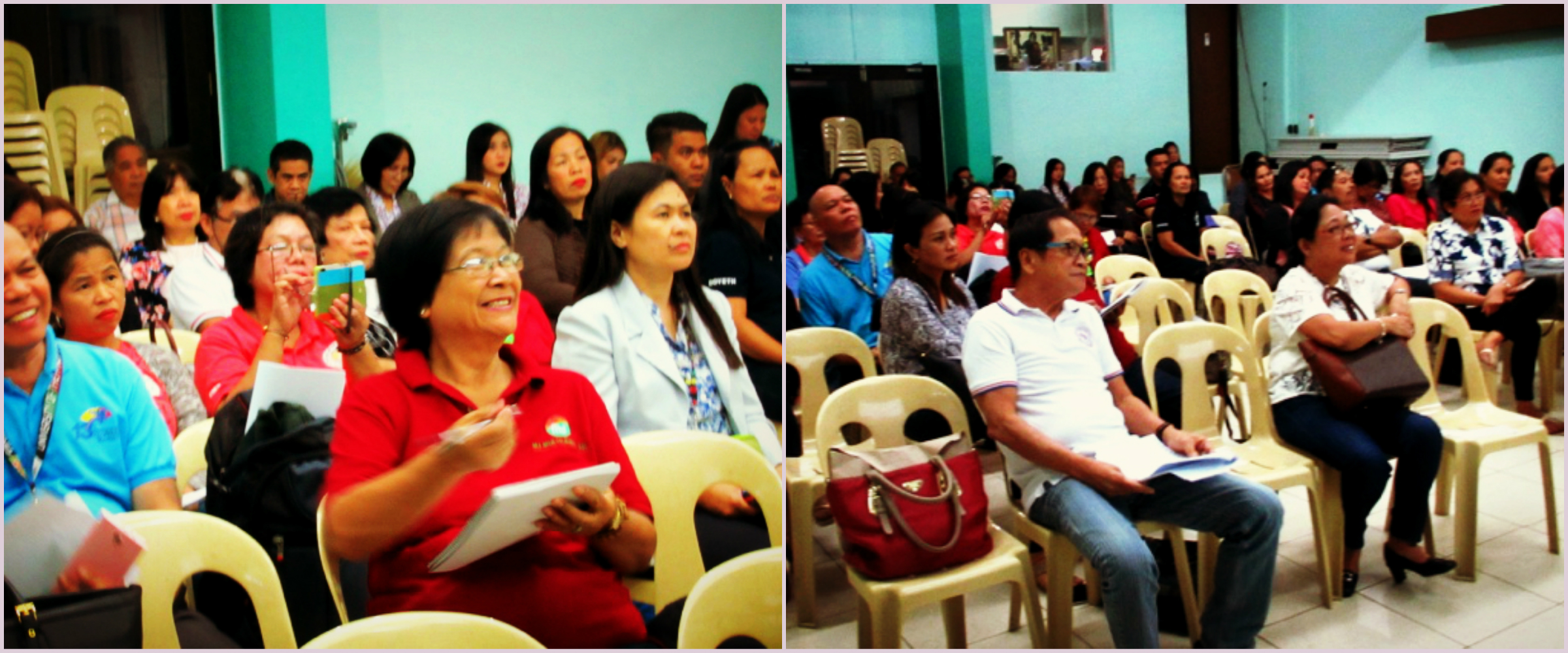 The Institute of Cooperatives and Bio-Enterprise Development (ICOPED) organized a one-hour seminar entitled, "Amendments on Cooperative Guidelines: Issuance of Certificate of Compliance and Exemption of Payment of Local Taxes, Fees, and Charges" last February 15, 2017 at the ICOPED Auditorium. The seminar is part of the CEM Seminar Series, a regular monthly activity that serves as an open venue for learning, dissemination, and sharing of new knowledge and information in the fields of economics, agricultural and applied economics, agribusiness management and entrepreneurship, and cooperatives that could address timely, interesting, and socially critical issues and challenges in the economy.
Ms. Liza L. Gonzales, the Provincial Cooperative Development Specialist of Laguna, was invited as the guest speaker to present and discuss the amendments stipulated in the Memorandum Circular 2016-07 (Amended Guidelines Governing the Issuance of Certificate of Compliance) and the DILG Memorandum Circular No. 2017-16 (Exemption of Duly Registered Cooperatives from Payment of Taxes, Fees and Charges).
The Certificate of Compliance is a proof of a cooperative's compliance with the Cooperative Progress Annual Report and its attachment as prescribed by RA 9520, its revised IRR and other related issuance. It also depicts the compliance of the cooperative with documentary requirements prescribed by financial institutions in availing financial assistance. With the said document, the cooperatives are able to secure a Certificate of Tax Exemption and avail of the incentives and privileges as provided in the CDA-BIR Joint Rules and Regulations as well as permits and licenses as provided in the RA 7160 or the Local Government Code.
Duly registered cooperatives are exempted from taxes in their business dealings with their members. Cooperatives with less than PhP 10 million worth of accumulated reserves and undivided net savings are exempted from all national, city, provincial, municipal or barangay taxes in transactions made with members. Meanwhile, cooperatives, regardless of the amount of accumulated reserves and undivided net savings shall be exempt from payment of local taxes and taxes on bank and insurance companies transactions provided that these transactions are rendered for its members.
Sixteen (16) Los Baños-based cooperatives were represented in the seminar, namely, the Kawayanan Bayanihan Multipurpose Cooperative, Southern Tagalog Rubber Producers Cooperative, ERDB Multipurpose Cooperative, Los Banos Employees Cooperative, Makiling Forestry Cooperative, New Batong Malake Public Market Cooperative, Los Banos School of Fisheries '81 Multipurpose Cooperative, Los Banos Multipurpose Cooperative, Cooperative Union of Laguna, Los Banos OFW Returnees Palay Producers, UPLB Credit and Development Cooperative, Natures Science Credit Cooperative, Samahan ng mga Operators at mga Draybers ng Los Baños, PCAARRD Multipurpose Cooperative, Maahas Senior Citizens Cooperative, and the 564th Engineering Construction Batallion Cooperative. The seminar was also attended by representatives from the Cooperative Development Authority – Laguna, the Los Baños Municipal Cooperative Development Council, and LGU-Los Baños. Also present were students, and faculty and staff from ICOPED and the Department of Agribusiness Management and Entrepreneurship. JRDDomingo