ICOPED Conducts Consultation on Greening Cooperatives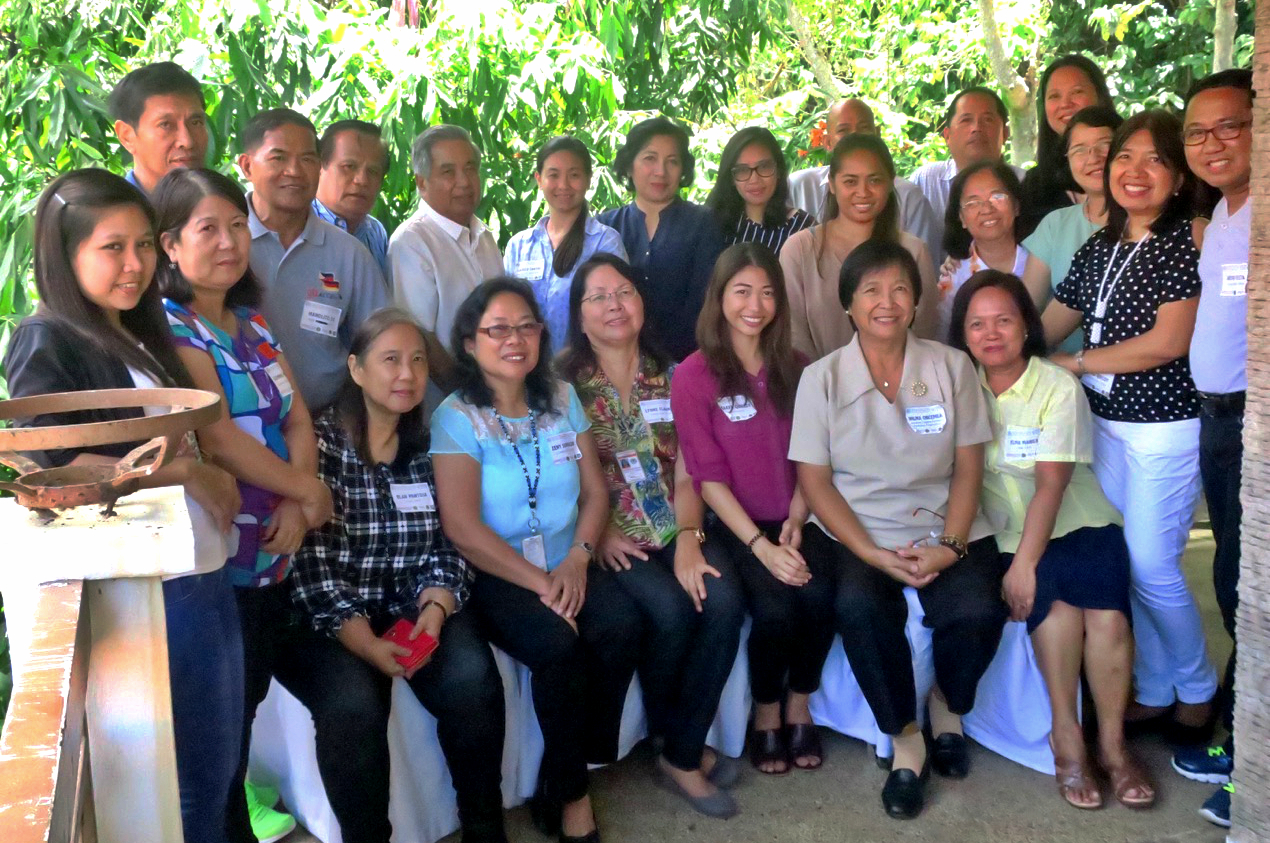 The Institute of Cooperatives and Bio-Enterprise Development (ICOPED), College of Economics and Management (CEM), UPLB conducted a consultation workshop on greening cooperatives for sustainable growth on April 25, 2017 at the Splash Mountain Resort, Los Baños, Laguna. The workshop is part of ICOPED's six-month action research entitled, "Leveraging Agricultural Cooperatives for Green Growth: A Pilot Study." The project is being implemented under the leadership of Asst. Prof. Karen Quilloy, ICOPED faculty and CEM Associate Dean and is funded by the ASEAN-CSR Network, Ltd., Singapore, with the CEM Alumni Foundation, Inc. (CEMAFI) as fund manager.

The workshop aimed to stir discussion among experts and practitioners from different sectors and to solicit inputs on how to effectively encourage cooperatives to adopt or practice greening in a sustainable manner. A total of 20 participants attended the workshop, which included stakeholders from the cooperative, government, and academic sectors. Particularly, the cooperative stakeholders were from the Calamba Rice Growers Multipurpose Cooperative, New Batong Malake Public Market Multipurpose Cooperative, Southern Tagalog Rubber Producers Cooperative, and the Ecosystems Research and Development Bureau (ERDB) Multipurpose Cooperative. The government sector was represented by stakeholders from the Department of Trade and Industry (DTI) Regional Office IV-A and DTI Provincial Office of Laguna, Land Bank of the Philippines Lending Center of Laguna, National Economic and Development Authority Regional Office IV-A, and the Cooperative Development Authority (CDA) Calamba Extension Office. Meanwhile, the academe was represented by faculty and REPS from the Department of Economics, Department of Agricultural and Applied Economics, and ICOPED of the College of Economics and Management (CEM) and from the College of Public Affairs and Development, UPLB.

During the consultation, it was emphasized that cooperatives are good entry point for promoting green growth in the enterprise sector and among communities and individuals as they are supportive of the sustainable development goals and green growth objectives, being a triple bottomline people-based enterprise. Green growth is embedded in the cooperative principles specifically under the concern for the community, which encompasses the three pillars of sustainability. The cooperative is also seen as instrumental in influencing the implementation of green practices through education, values formation, and cooperative practices.

At the end of the workshop, the participants came up with an improved version of the green growth framework proposed by the project team and a priority list of green growth practices for cooperatives. These outputs will be used as inputs in the preparation of a toolkit for greening cooperatives and in the next project activity of ICOPED, which is a training of two pilot agri-cooperatives on strategies, practices and opportunities for greening cooperatives. JRDDomingo