Philippine Cooperatives and COVID-19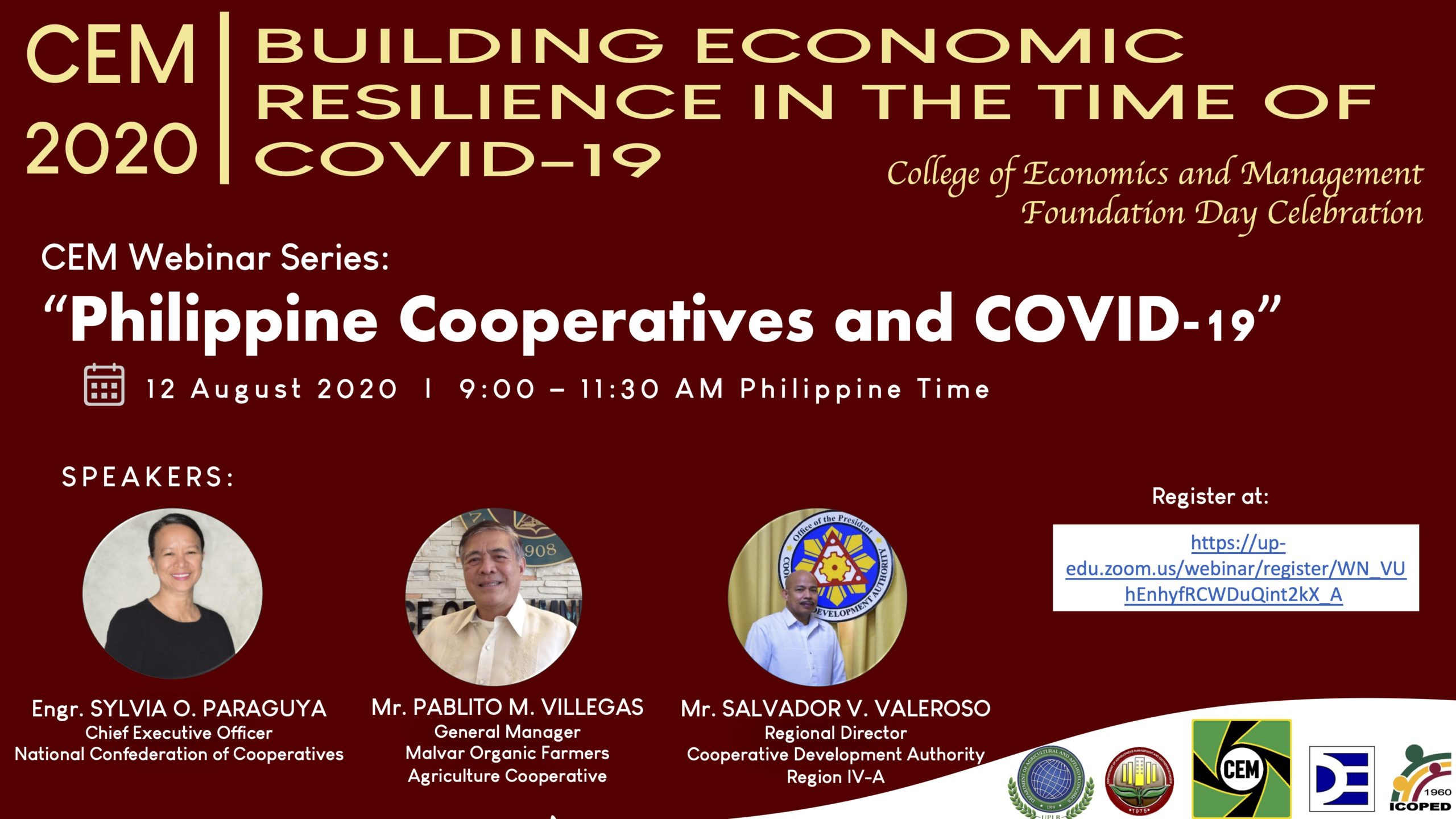 by: Liezel S. Cruz (ICOPED)
The College of Economics and Management (CEM) celebrated its Founding Anniversary on August 11-14, 2020 with the theme "CEM 2020: Building Economic Resilience in the Time of COVID-19." As part of the celebration, the college hosted a series of webinars that tackle economics and business issues during the COVID-19 pandemic.
This was the second part of the CEM Webinar series hosted by the Institute of Cooperatives and Bio-Enterprise Development (ICOPED) entitled, "Philippine Cooperatives and COVID-19" held on Aug. 12, 2020 from 9:00 am to 11:30 am.
More than 290 attendees from 6 countries joined this event both in Zoom and CEM FB page. Engr. Sylvia O. Paraguya (CEO of National Confederation of Cooperatives), Mr. Salvador V. Valeroso (Regional director of Cooperative Development Authority CALABARZON) and Mr. Pablito M. Villegas (General Manager of Malvar Organic Farmers Agriculture Cooperative and Owner-Entrepreneur of the Villegas Organic and Hobby Eco-Tourism Farm) shared some data, insights, experiences, plans and strategies on how to cooperatives could continue to operate and thrive during the pandemic.
You may view the video of the event here: https://www.facebook.com/watch/live/?v=2675900095992720