The College of Economics and Management takes part in the 99th UPLB Loyalty Day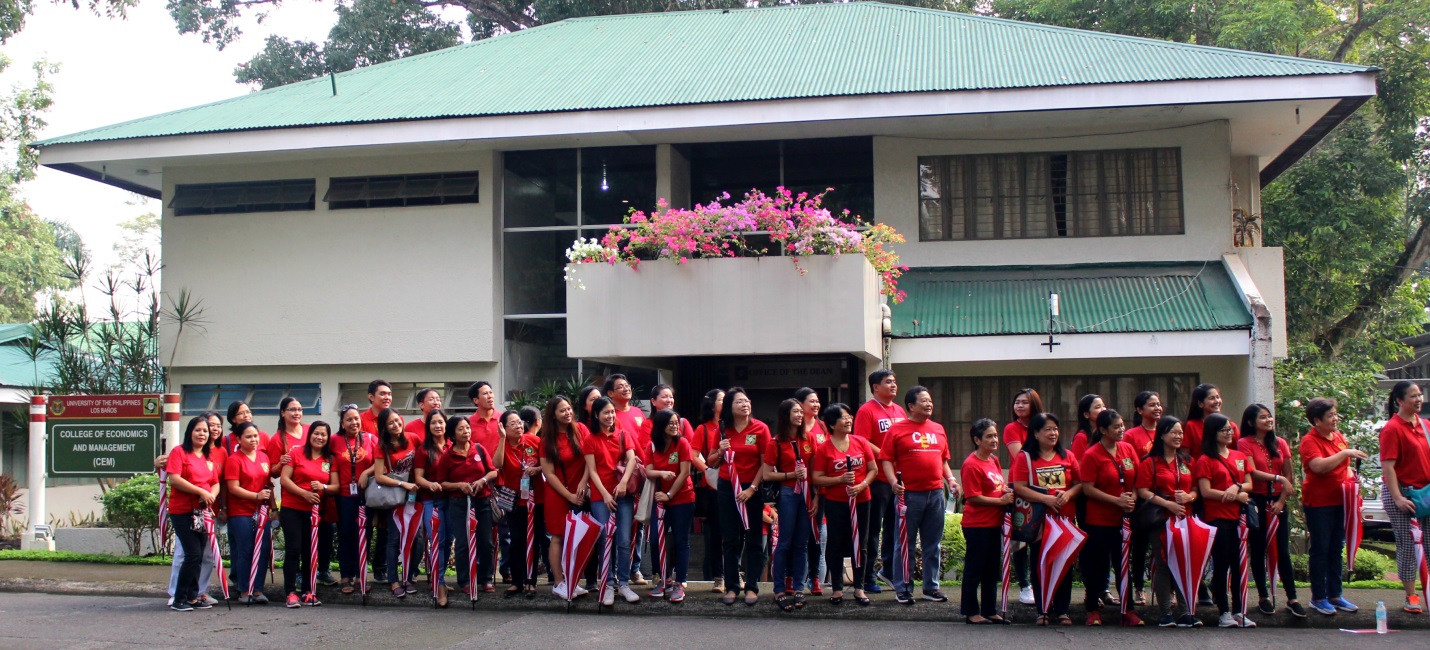 Headed by the Dean, Dr. Isabelita M. Pabuayon, the faculty, staff, students and alumni of the College of Economics and Management (CEM) gathered to participate in the University of the Philippines Los Baños (UPLB) 99th Loyalty Day Parade on October 10m 2017 at the D.L. Umali Freedom Park. Armed with their fetching smiles and their exquisite float that was built to impress, 123 CEM delegates joined the parade to show their support to the University.
One of the highlights of the parade was the special performances of the UPLB colleges. CEM, as represented by the college's student council, presented a 3-minute skit with its colorful and symbolic float as their stage to role-play the success of CEM in equipping its students, graduates and alumni. The theme of the presentation, which demonstrated CEM as producer of catalysts and game-changers of social and economic transformation in the Philippines, was anchored to the overall theme of the Loyalty Day – "UPLB Alumni for a More Competitive Philippines." After the parade, delegates were treated to a luncheon Salu-salo at the Baker Hall.

Other activities of the 99th Loyalty Day Celebration and Alumni Homecoming included the CEM Seminar Series held last October 9, 2017, with CEM alumni awardee Mr. Roel Z. Castro as guest speaker. On the same day, nine CEM alumni were given UPLB Alumni Association Alumni Awards during the UPLB Alumni Homecoming and Awarding Ceremony.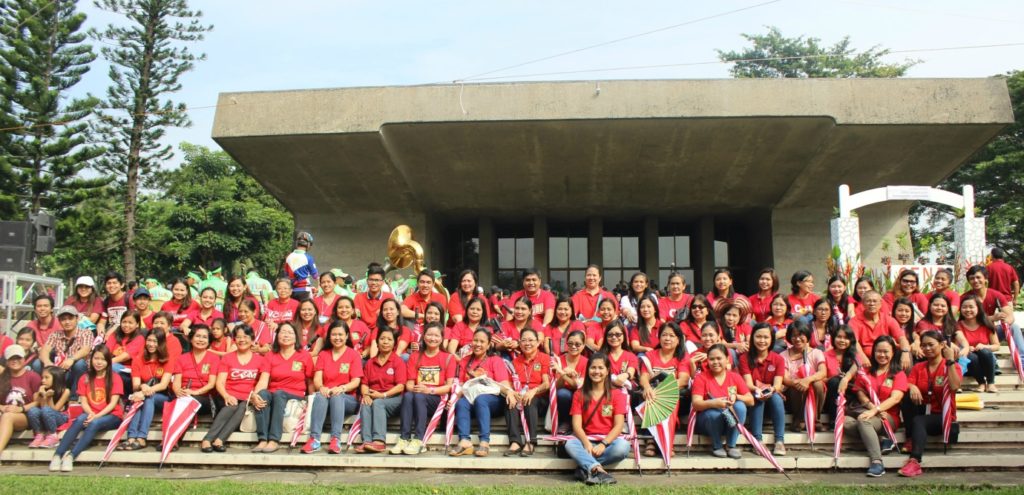 Photo Gallery of the event can be viewed and downloaded through CEM's Official Facebook page