UPLB CEM Holds Seminar on Debunking Myths and False Information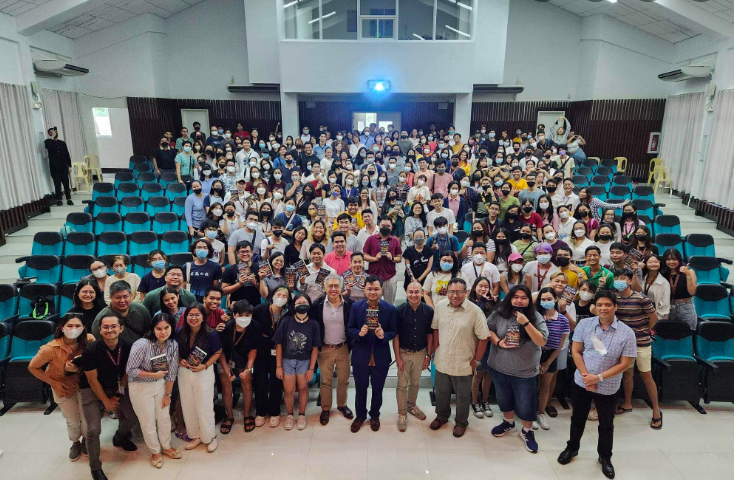 UPLB, Laguna— Amidst a time of false information and fake news, the UPLB College of Economics and Management (CEM) held a seminar last April 17th entitled "False Nostalgia: The Marcos 'Golden Age' Myths and How to Debunk Them."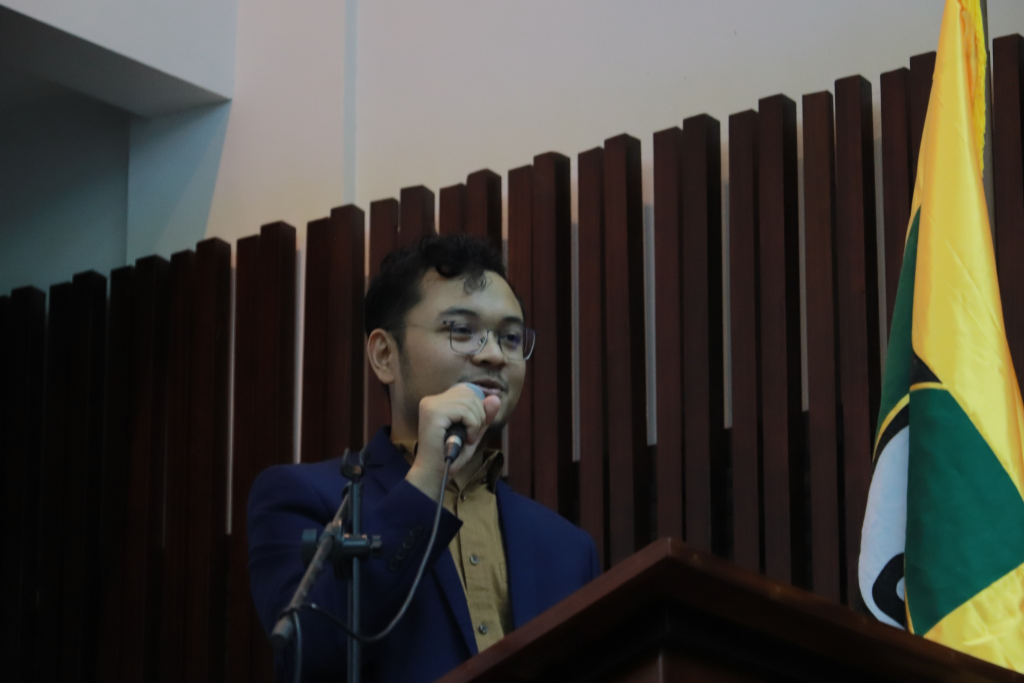 The resource speaker was Dr. Jan Carlo 'JC' Punongbayan, an Assistant Professor at the UP School of Economics and a columnist at Rappler, who based his presentation on his recently published book of the same title. The book is turning out to be best-seller, running out of stock within a few days of first publication.
The seminar focused on discussing ways to correct false information peddled about the so-called 'golden age' of the Ferdinand Marcos Sr. presidency from 1965 to 1986. Among others, he used facts and figures to show that, contrary to what was publicized in social media especially prior to the recent presidential elections, the Philippine economy was in shambles during the Martial period, with very high inflation rates, massive unemployment, and huge government debt. He cautioned the audience, made up mostly by students, to be more discerning in dealing with propaganda and disinformation especially in social media.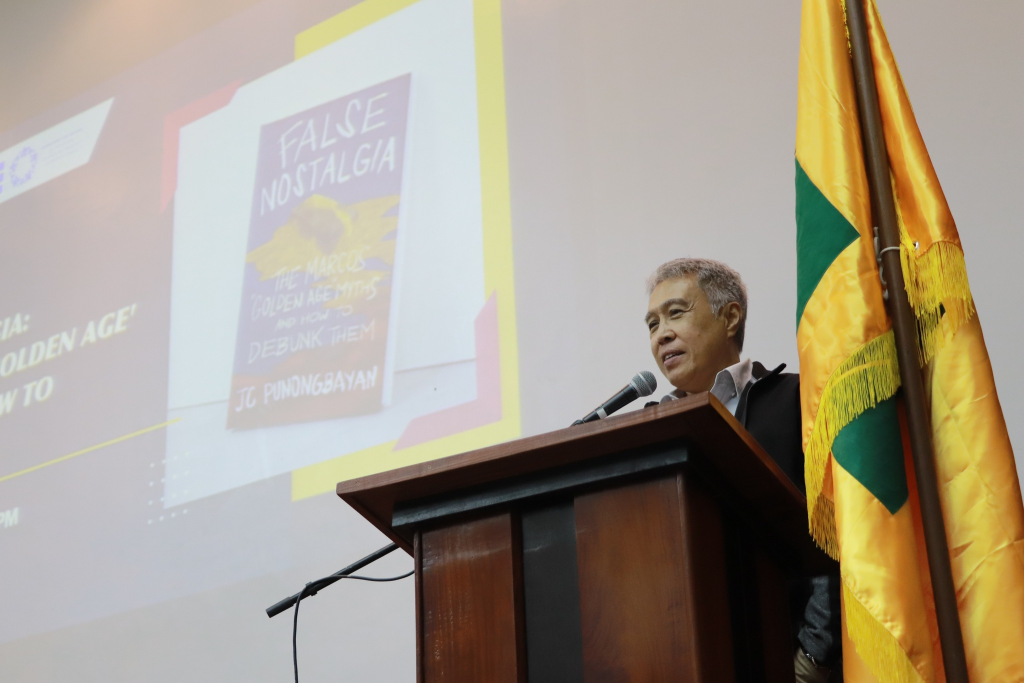 The seminar panelists were Dr. Agustin L. Arcenas an Associate Professor at the College of Public Affairs and Development, and Dr. Laurence Marvin S. Castillo, an Assistant Professor at the College of Arts and Sciences, both from UPLB. They reiterated the call for combatting false information, citing their own experiences, observations, and research work related to the Martial Law era.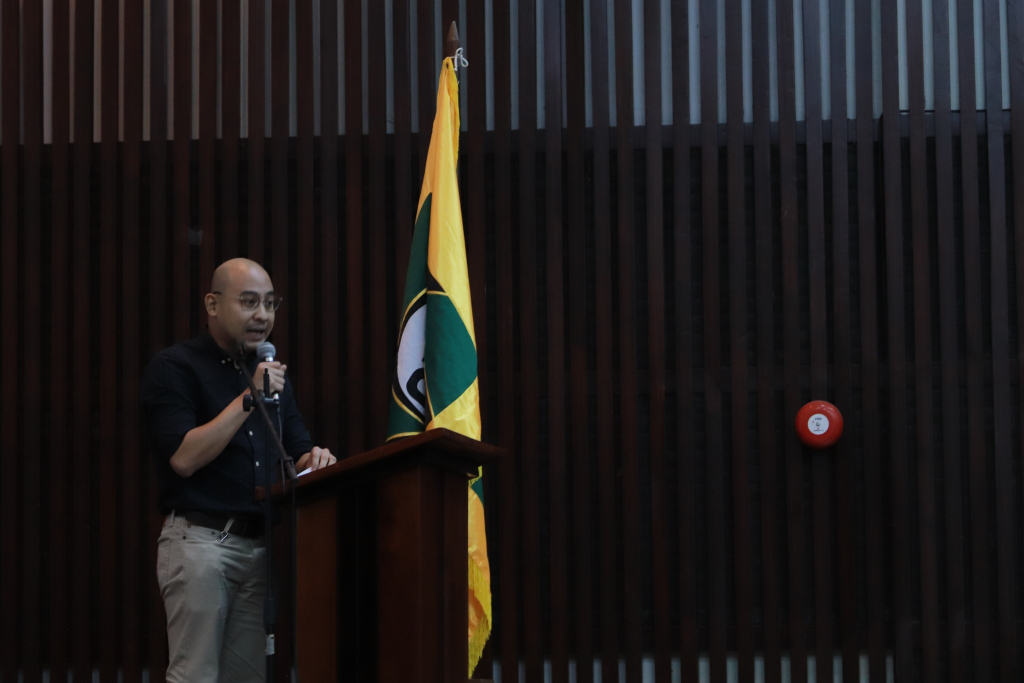 The seminar was held at the REDREC Auditorium with more that 200 participants filling up the venue. A book signing immediately followed the seminar, allowing the audience to have their copies of the book signed by the author.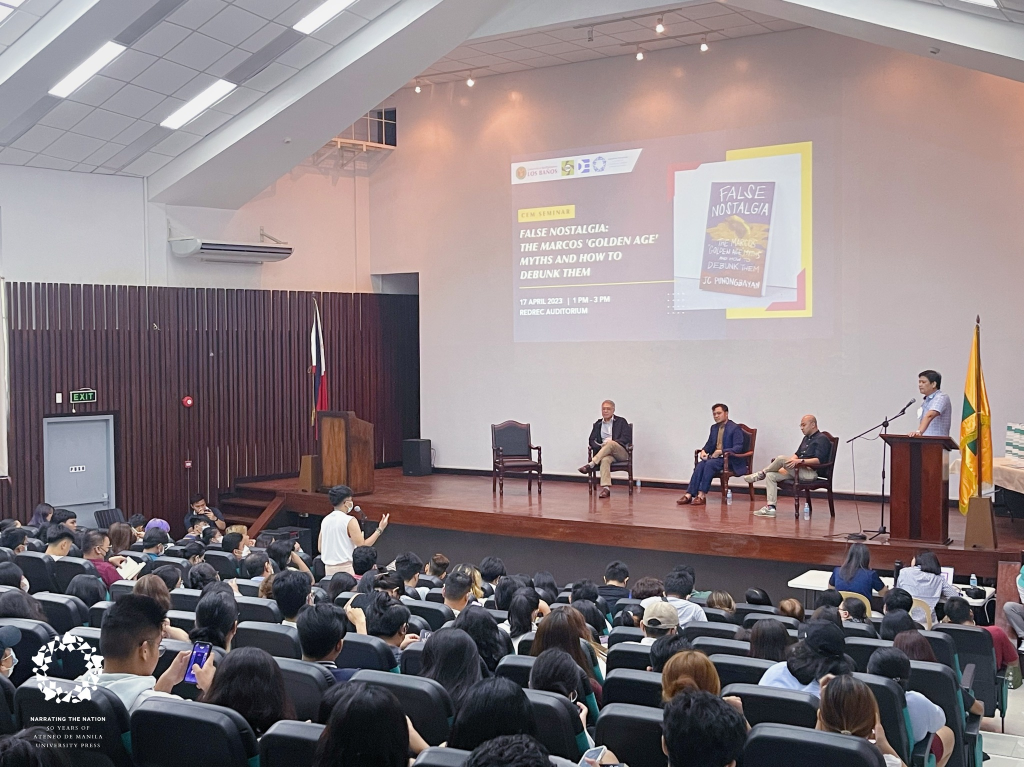 The event was spearheaded by the UPLB Department of Economics in cooperation with the Ateneo de Manila University Press. (Janda Benedictos) (Images from UPLB CEM and Ateneo University Press)