The College of Economics and Management (CEM) was formally created in the 996th UP-BOR meeting, February 1987. However, the College traces its roots to the Department of Rural Economics, later known as the Department of Agricultural Economics (DAE), at the UP College of Agriculture in June 1919. The DAE became the nucleus of the Institute of Agricultural Development and Administration (IADA) which was established in 1975, with three departments – Agricultural Economics , Economics, and Agribusiness and Development Management. The institute was elevated to the College of Development Economics and Management in 1978 from the merger of IADA with the Agricultural Credit and Cooperative Institute (ACCI) and the Agrarian Reform Institute (ARI) in 1978. These institutes were transferred to the College of Public Affairs (CPAf) in 1998.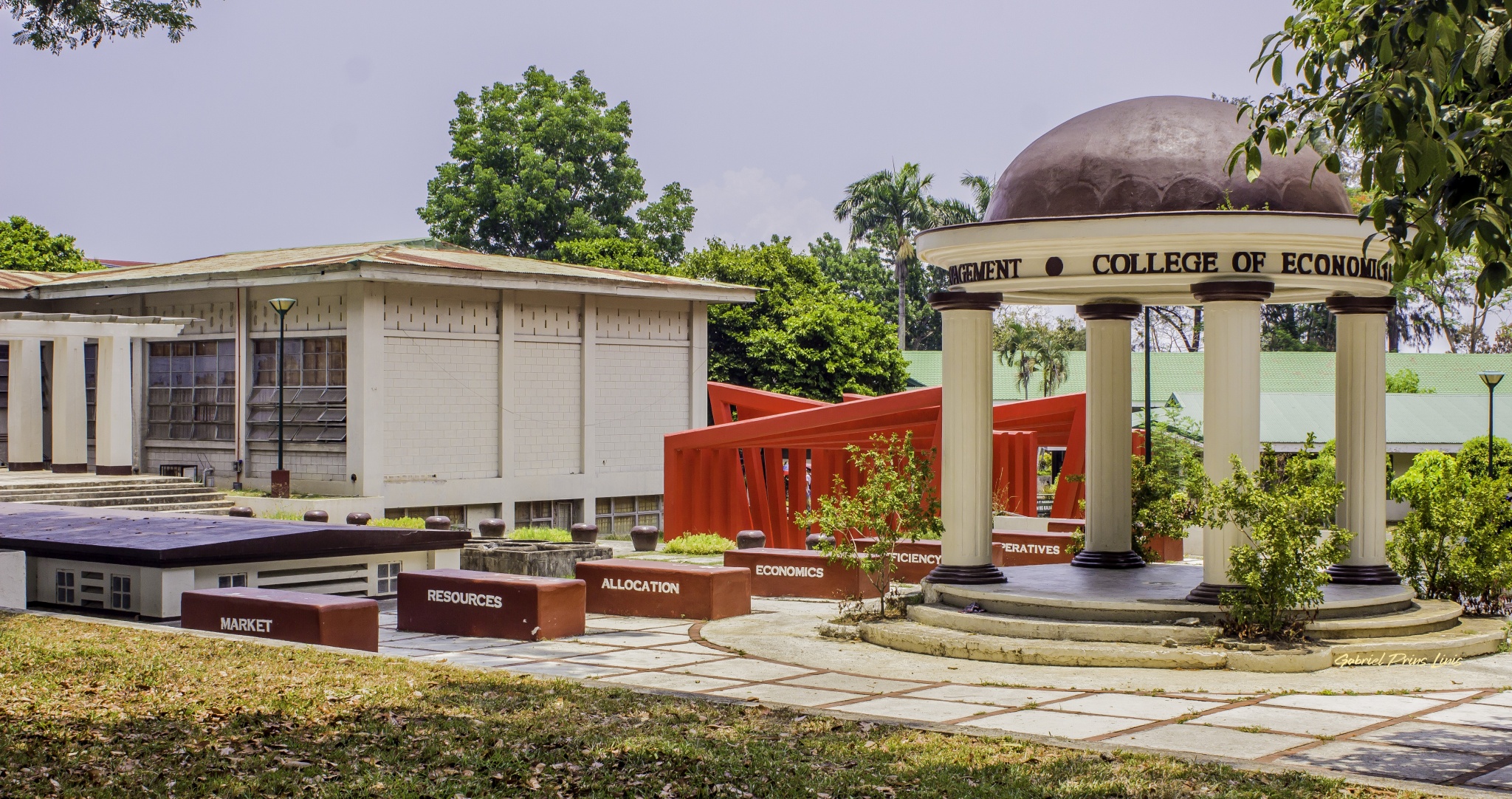 At present, CEM is composed of three departments – the Department of Agricultural Economics, the Department of Economics, and the Department of Agribusiness Management and Entrepreneurship; and one institute, the Institute of Cooperatives and Bio-Enterprise Development (ICOPED). The latter is the former ACCI which was re- named to ICOPED when it was transferred back to CEM from CPAf in 2010.
The College sees itself as a center of excellence in undergraduate and graduate instruction, research and extension in Asia in the fields of economics, applied and agricultural economics, agribusiness management and entrepreneurship, and development cooperatives as viable economic and social enterprises. It envisions to be an institution of higher learning that can serve as catalyst for economic and social transformation. Its two-fold mission is to produce graduates and future leaders with strong training in the above-mentioned fields for meeting the challenges of sustainable and inclusive economic growth and development under a competitive global setting; and to engage in development-oriented research, policy advocacy, and extension services that would promote efficiency, equity, competitiveness, and environmental sustainability of economic activities.