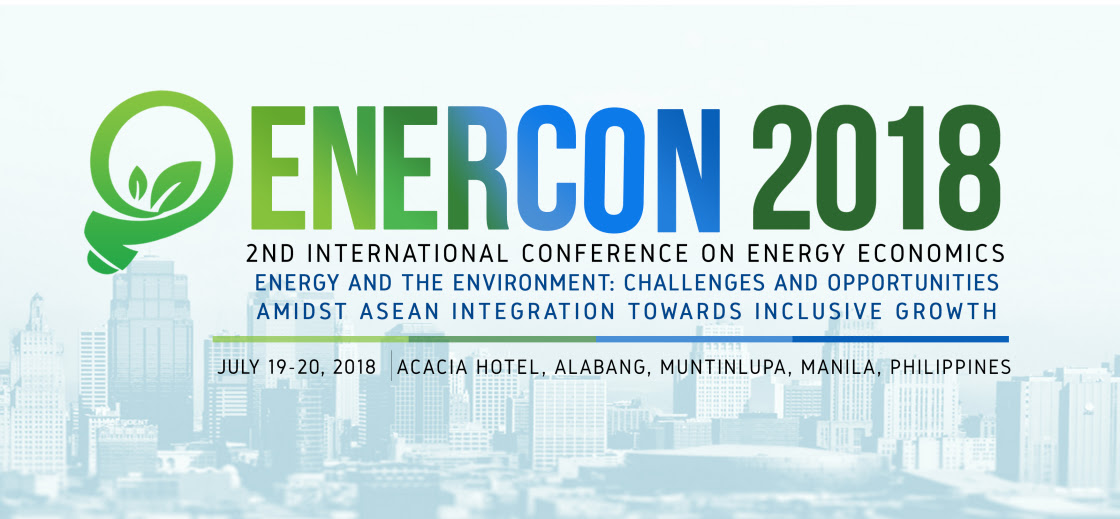 EnerCon 2018 will provide a timely venue for a wide range of stakeholders in the energy sector to share information and insights pertinent to sustainable energy adoption and development in the ASEAN and around the world.
Expect plenary presentations from renowned experts and/or practitioners in the field of Energy and the Environment as well as a mini-exhibit of selected energy-related industries and organizations.
Keeping to the theme of this year's conference, "Energy and the Environment: Challenges and Opportunities amidst the ASEAN Integration towards Inclusive Growth", other relevant local and foreign stakeholders will also be presenting in parallel sessions on the following thematic areas: (1) Sustainable Energy Policy, Regulation, and Institutions; (2) Sustainable Energy Technologies; (3) Sustainable Energy Financing and Public-Private Partnerships; (4) Sustainable Energy and Local Economic Development; (5) Sustainable Energy and the Environment; and, (6) Philippine Energy Sector and Optimal Energy Mix.
Establish new contacts at the conference as well as those reached by the related media exposure to provide your organization with opportunities for continuing education, collaboration and business expansion.
EnerCon 2018 is spearheaded by the Department of Economics (DE), an academic degree granting unit of the College of Economics and Management (CEM) of the University of the Philippines Los Banos (UPLB) in Laguna, Philippines.
 
Having initiated efforts for information exchange relating the Economics of Energy and Environment with its National Forum on Energy Economics  2014 and  EnerCon 2015, the DE intends to expand the knowledge base on Economics, Business, Technology, and Policies relating to Energy as well as the impact of energy generation and use on the Environment by organizing this triennial event.
 
This triennial conference started as a commemoration of the 40th founding anniversary of DE, seeking to refine the research and extension efforts of its ongoing endeavor to provide specialization in Energy Economics.