JEMAD June 2021 Issue: Call for Manuscripts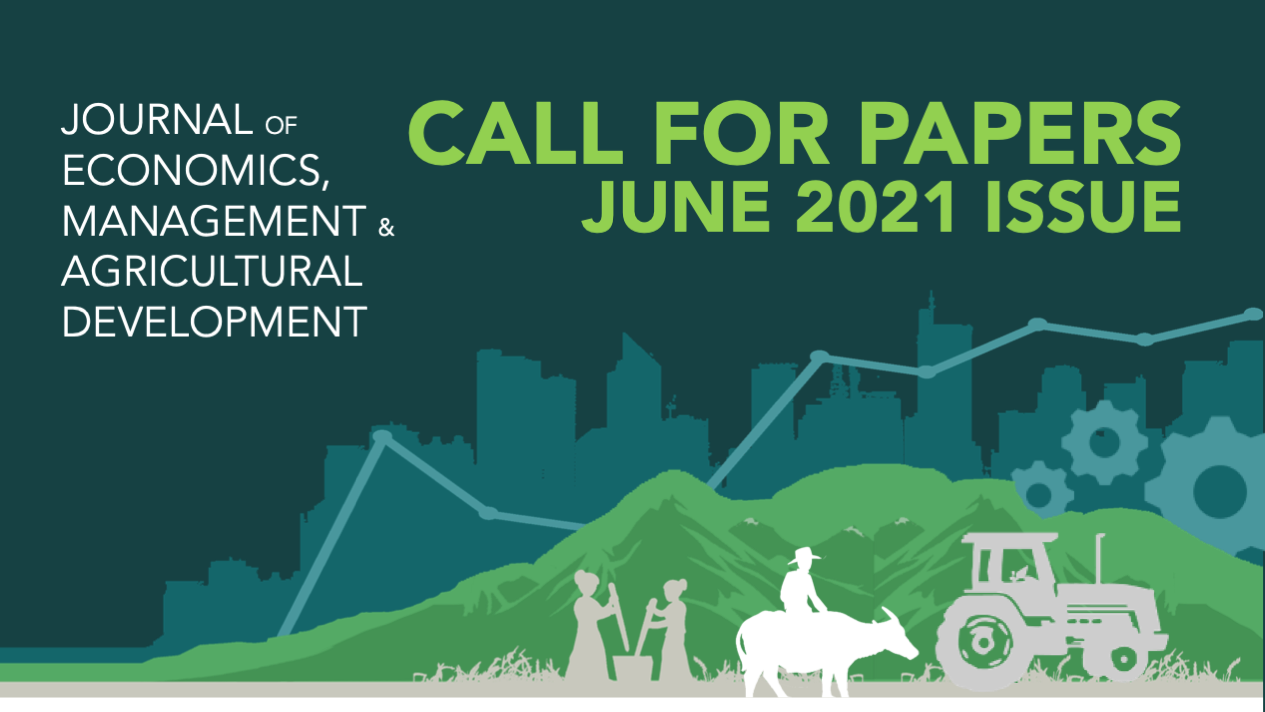 Journal of Economics, Management and Agricultural Development is inviting researchers, professors, industry practitioners, and the public to submit manuscripts for the June 2021 publication of JEMAD.
The Journal of Economics, Management & Agricultural Development (JEMAD) (ISSN: 2546-101X) is an open access peer-reviewed journal published bi-annually by the College of Economics and Management, University of the Philippines Los Baños (CEM-UPLB).
The Journal currently accepts academic, empirical, and policy research manuscripts that are related, but not limited to the following topics:
Agribusiness
Agricultural Economics
Behavioral Economics
Business Management
Cooperative and Enterprise Development
Creative Economies/Industries
Economics of Climate Change and Disaster Resilience
Energy Economics
Entrepreneurship
Food and Nutrition Economics
Gender Economics
Human Resource and Labor
Institutional Economics
Natural Resource and Environmental Economics
Guidelines and submission forms are available at our website https://jemad.cem.uplb.edu.ph/. Authors may submit until February 15, 2021.