CEM Competes in the UPLB Palaro 2018; Will Host Event Next Year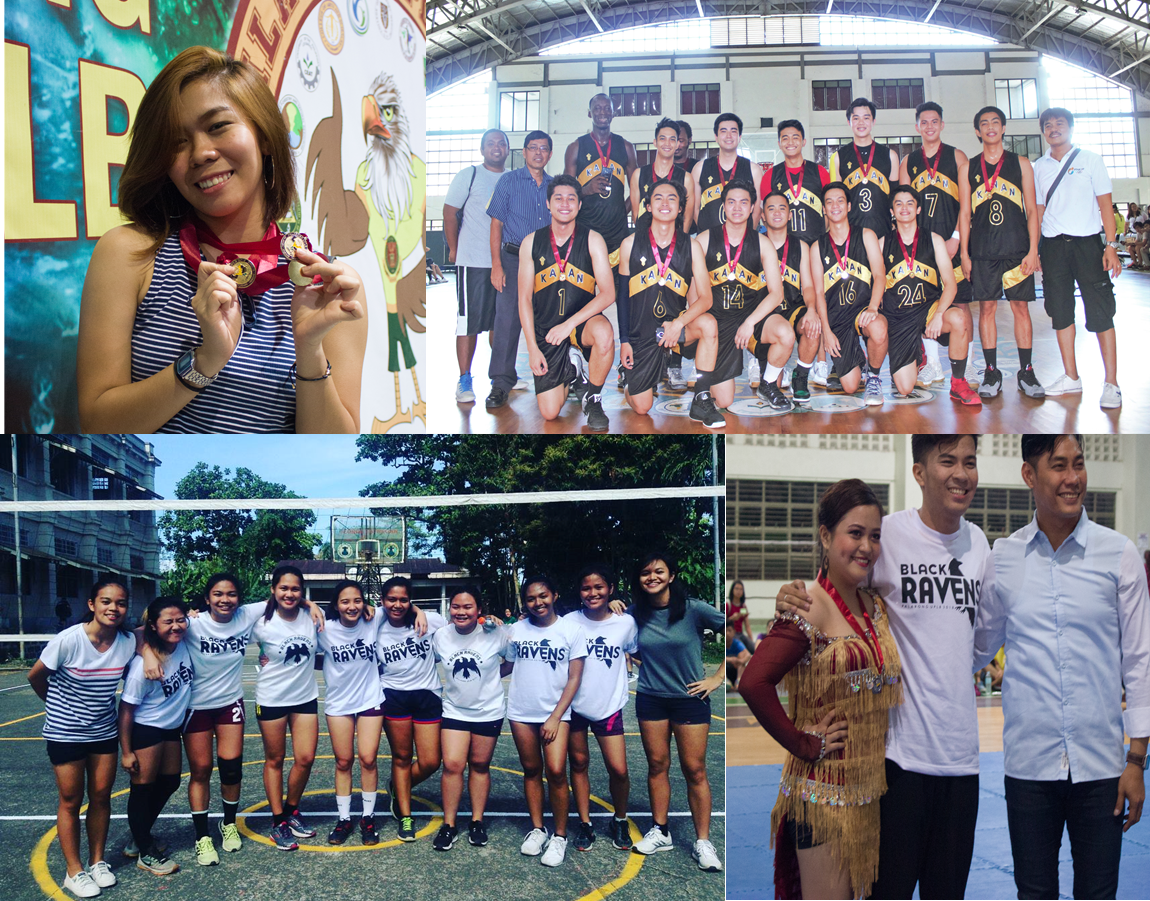 The College of Economics and Management (CEM) participated in recently concluded Palarong UPLB 2018. The event was hosted by the College of Forestry and Natural Resources (CFNR), carrying the theme "Kalakasan, Kalikasan, Kalusugan". Palarong UPLB 2018 ran for a week, from March 12 to March 16.
CEM participated in both the Students and the Faculty/Staff competition categories. The modality of competition took different forms. In the Students category, the competition was among eight colleges of the University. The colleges that competed include CAFS, CAS, CDC, CEAT, CEM, CFNR, CHE, and CVM. In the Faculty/Staff category, the competition was among teams composed of different units within the University. The teams, were the Blue Champs, Green Hunters, Maroon Superiors, Red Griffins, Royal White, and Yellow Raptors. CEM took part of the Palaro as a member of the Red Griffins, along with CDC, CPAf, SESAM, and the Graduate School. Only the staff of the Graduate School participated under the Red Griffins, as the students participated under their respective colleges.
In the Students category, CEM earned several home runs, owing to the clutch performances witnessed from the players. CEM placed third in women's badminton, women's basketball, men's sack race, and men's volleyball. The College also finished second place in lawn tennis. CEM was crowned champions in men's basketball and women's volleyball. This is already CEM's fourth straight title in women's volleyball, attesting to the College's unquestioned dominance in the event. Overall, CEM claimed the fifth spot in the Student's category. The Red Griffins meanwhile clinched sixth place in the Faculty/Staff category. Noteworthy are the stellar numbers put up by the team in football, which allowed it to earn a third place finish.
The closing ceremonies were conducted in the UPLB Copeland Gym. This included the awarding of the winners and the turnover rites. CEM is the one that will host the Palarong UPLB 2019. The response of the College as the next host of the Palaro was delivered by Associate Dean Karen P. Quilloy. The closing remarks meanwhile was addressed by For. Benjamin D. Arizala. EGTAndal