CEM Holds Testimonials in Honor of the Graduating Class of 2022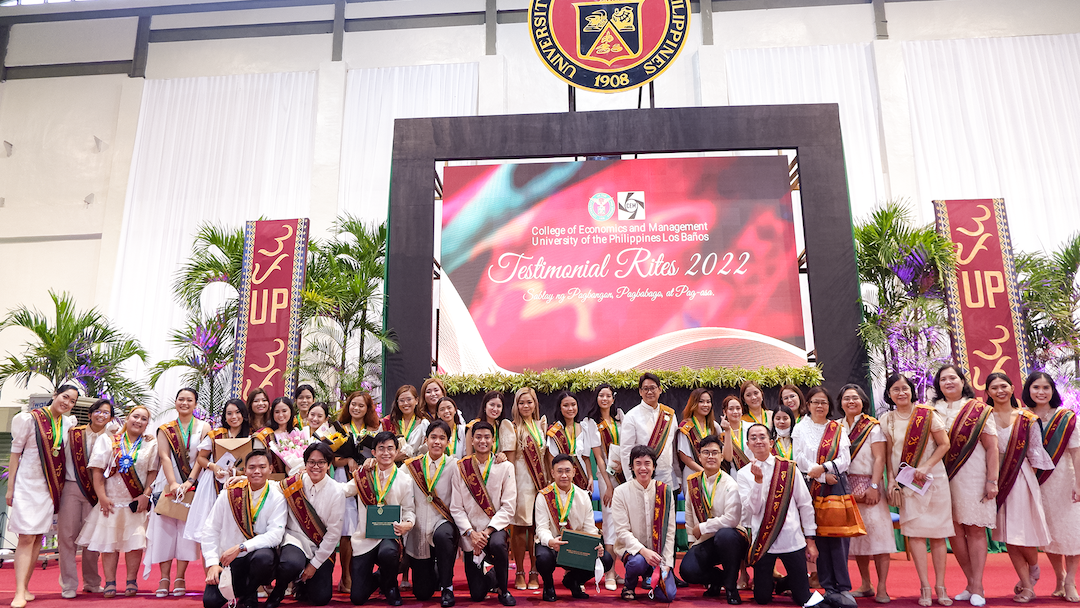 Honoring the graduating class of 2022, the College of Economics and Management held its testimonial rites last 1 August 2022 with the theme: Sablay ng Pagbangon, Pagbabago, at Pag-asa.
The program started with a welcoming remarks delivered by CEM Dean Dr. Agham C. Cuevas shortly followed by a congratulatory message by UPLB Chancellor Dr. Jose V. Camacho, Jr..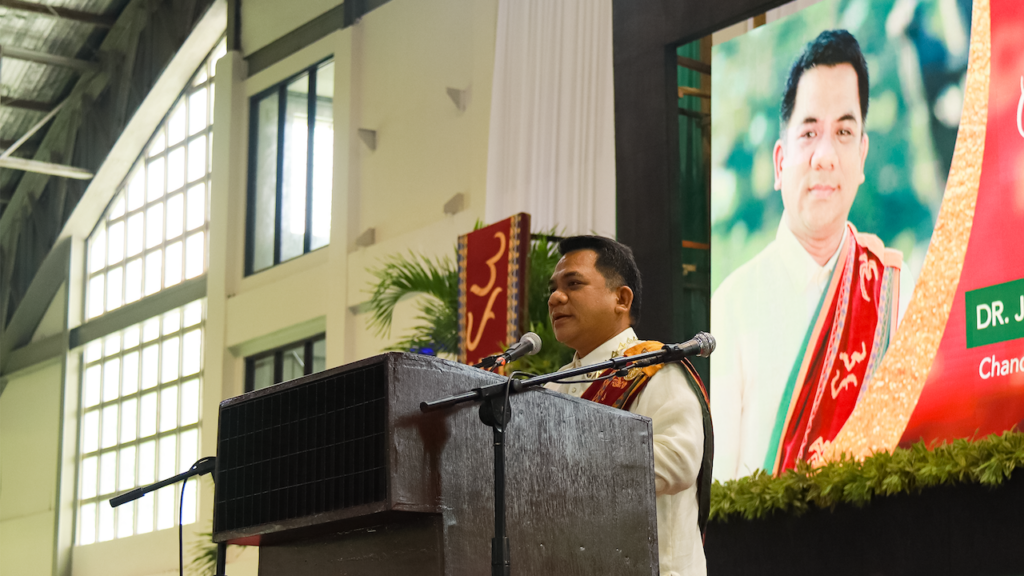 Ms. Cecilia C. Borromeo, President and CEO of Land Bank of the Philippines served as the guest speaker to provide an inspirational message to the graduating class. She finished BS Agribusiness at UPLB and was conferred with the UPAA Distinguished Award in May this year.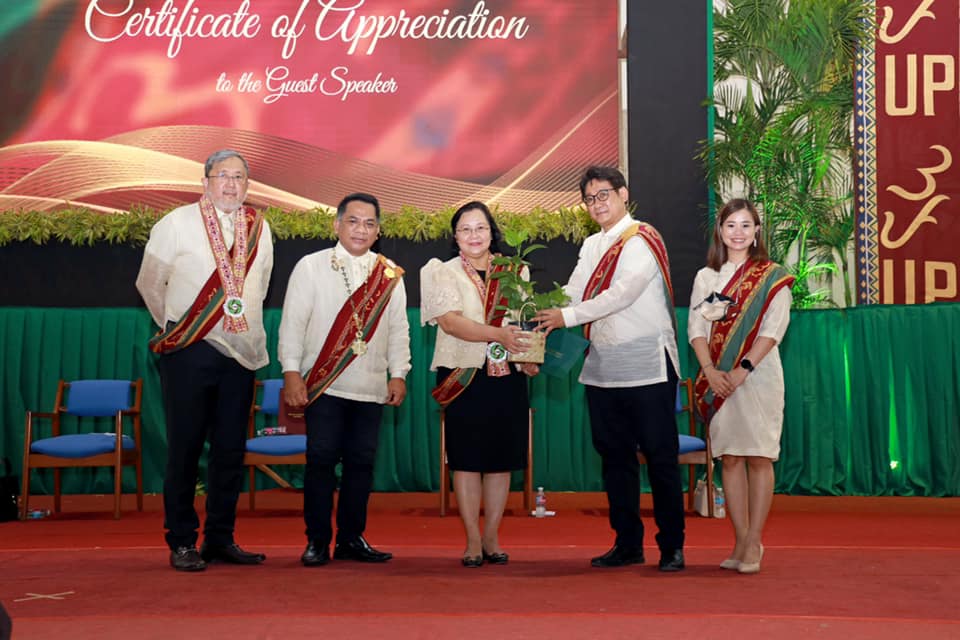 Leading the graduating class is CEM Valedictorian Lijie J. Dela Merced a BS Agricultural and Applied Economics student. Alongside Dela Merced are 19 magna cum laude graduates and 40 cum laude graduates. They are among the 34 graduates of BS Economics, 39 graduates of BS Agribusiness Management (ABM) & BS Agribusiness Management and Entrepreneurship (ABME), and 35 graduates of BS Agricultural Economics (BSAEco) & BS Agricultural and Applied Economics (BSAAE).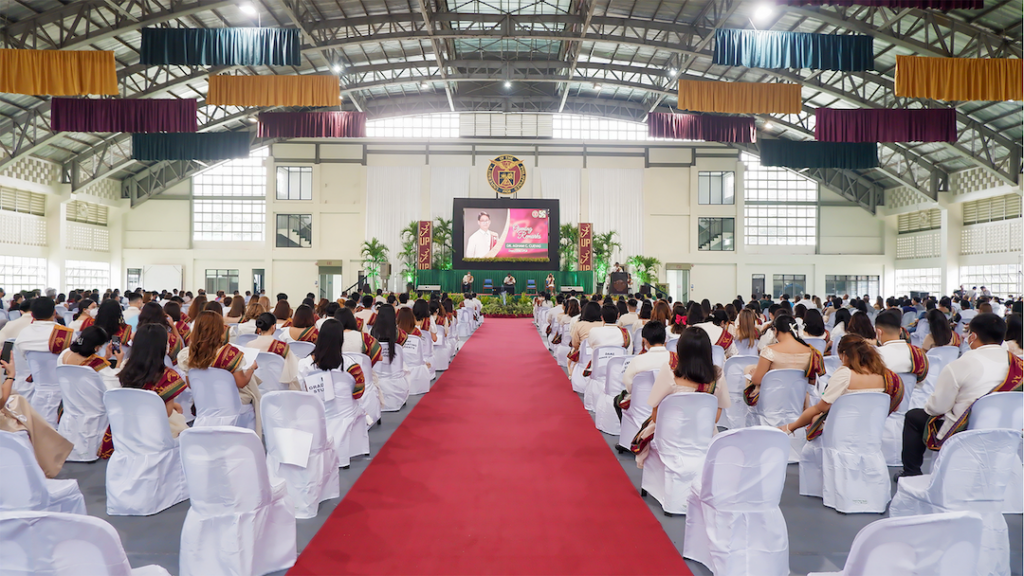 Aside from these academic excellence awards, outstanding student research from each departments were also recognized. 
For the Department of Agribusiness Management and Entrepreneurship, Maria Virginia F. Caraca and Antoineth Jane B. Vargas were awarded with Best Special Problems for the Management and Entrepreneurship tracks respectively. The MM Best Business Research was shared by Vernice Marie D. Malabanan and Fitz D. Jimenez while Lois Rene C. Reyes received the MM Best Field Study. The Department of Agricultural and Applied Economics awarded the B.M. Gonzales Best Thesis in Agricultural Policy to Jay-Al P. Reyes. For the Department of Economics, the Best Undergraduate Thesis was received by Lawrence S. Aquino, while the Y.T. Garcia Best Thesis In Econometrics was given to Mark Reniel M. Amarila.
Scholarship recognitions were given to Ace Mhar R. Anatulan, Erika Marielle C. Bugaoisan, Annjellah Mae Casio, Kimberly J. Alemania, Jay-Al P. Reyes, Carl Joseph M. Sapin, all for DA-BAR, and Roniela Mae F. Ferrer for Agricultural and Rural Development Scholar (ARDS).
Service awards were also given to Pahinungod Volunteers namely Roniela Mae F. Ferrer, Kathe Lyn Tamisin, Szavrheen Clementhyne H. Ceniza, Mr. Gilbert Lanwang, Jay-Al P. Reyes, and Kerima S. Granado. Red Cross Youth then recognized Sheila Faith G. Fajarito.
Claire Therese B. Villafuerte was also recognized for being the Outstanding Student Leader of the college.
To formally welcome Class 2022 as alumni, CEM Alumni Association President Guido Alfredo A. Delgado led the oath-taking ceremony.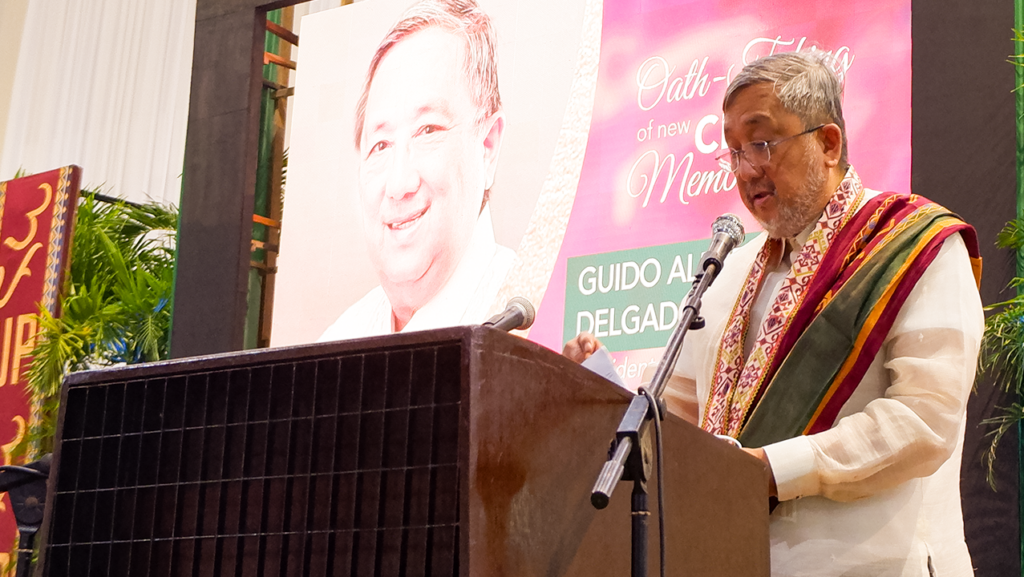 While raising a clenched fist as a tradition, the graduating class sang UP Naming Mahal which marked as the closing of the testimonial rites.